Meet the Governors
We currently have 12 governors on the school's Governing Body. They are:
Mrs S Griggs - Headteacher
Appointed - 11th November 2006
Mrs S Griggs
I have been a headteacher for 10 years. In that time the school has grown from a smaller than average 4-11 school to a large primary school with a nursery. As a small school with a small leadership team initially, there was a need for me to rapidly develop the needs of every aspect of school life. Now as a larger and expanding school there is an ever changing need for new skill sets and an increasing amount of HR and personnel matters.
---
Mrs J Monaghan - LEA Governor (Chair)
Appointed - 17th May 2010
Mrs J Monaghan
Mrs Monaghan is the named Governor for Child Protection.
Other content to follow.
---
Mr P Richards - Staff Governor
Appointed - 4th March 2015
Mr P Richards
I am a staff governor and the school site manager and have come from a building background with buildings/site management training. I am on the resources sub committee and have a lot of input with the buildings development and health and safety.
---
Mrs K Heaton - Parent Governor
Appointed - 15th June 2014
Mrs K Heaton
I have knowledge, skills and experience of working with children, schools, families and wider agencies to support and develop children and young people. I am trained to a high level in safeguarding and often support others in the process. Experience in developing schemes of work and training for school staff in health and well-being, and supporting teachers, parents and others in talking to children about difficult topics. I have knowledge of current key themes, in relation to Ofsted and how schools can work to develop areas within health and wellbeing.
In addition to my employed role skills and experience, I have many other transferable skills including problem solving, ability to decision make, can challenge and support where needed. I worked and volunteered in the community and have a sound knowledge of the area, background, residents and community of the school. I have 3 children who all currently attend Valley View.
To date I have been part of resources sub and Expro, however I have recently moved from Expro to CAPS where I feel my knowledge of pupil support and safeguarding can be better utilised.
---
Mr J Miller - Parent Governor
Appointed - 20th January 2016
Mr J Miller
I am the parent of Evan, Ellis and Ewan who all attend Valley View.
I have lived in Rodley for 8 years and I am an active member of the community often organising and getting involved with local events. I am a coach at a local football team and I am always dedicated to what I am involved with.
I am very impressed with Valley View and the atmosphere created by the staff and this, along with my desire to help, has inspired me to apply for the position of parent governor.
I possess a number of skills required to become a school governor as well as a commitment to ensuring the best for our school and I am always keen to learn and develop.
I am currently a Regional Sales Director for a distribution company that supply interior building products to the construction industry. We supply large main contractors and subcontractors in the commercial and residential sectors with schools being a large part of this. This is a new role for me but prior to this role I was a Senior Branch Manager for 12 years, within the same company, with the total responsibility for the profitability and maximisation of ROCE within the branch. Managing a £19m budget, I was directly responsible for the dealing with complex and diverse managerial problems, which cover the full spectrum of managerial disciplines. Through my team of 35, I coordinated health and safety, sales, purchasing, finance, distribution, warehousing and staff costs in accordance with policies, principles and procedures established by the company.
Through my experience in my working career I have developed the ability to relate to a broad spectrum of individuals as well as being able to lead teams to achieve the best possible results.
I am committed to ensuring the school receives the best possible opportunities in the future.
I am flexible enough to be able to dedicate the required time needed to help in this position and I am sure that the skills I possess with translate to this extremely important team of people.
---
Miss C Gregory - Co-opted Governor
Appointed - 19th October 2016
Miss C Gregory
My name is Miss Gregory and I joined Valley View as a Year 3 teacher in September 2016. I have been teaching for just over 10 years and have worked in two other schools, one here in Leeds and another in my home town of Northampton. During my time as a teacher I have predominately worked in Year 2 and 3 but I have also had the experience of leading different curriculum areas, being a union representative, a member of the PTA and leading a project on how children learn. This year I have taken on the role of a governor, this is a role that I have had before at my previous school and is one that I was keen to take on again. I find it really interesting to learn more about how the whole school works and to be involved in decisions that can help the school to develop. As well as being a Year 3 teacher I am also the school PSHE coordinator. This role is really important to me as I think it is vital to promote the health and well-being of the pupils at our school.
---
Mrs J O'Toole - Co-opted Governor
Appointed - 4th March 2015
Mrs J O'Toole
I have been a Governor at Valley View for many years.
I previously worked within the service industry focusing on provision of Facilities Management Services to both private and public sector clients.
I've accrued many years of experience dealing both with procurement and negotiation of legally binding contracts with a keen focus on detailed financial information. I now work part time within the banking industry so am very used to dealing with numbers!
I have held a management position with responsibilities including the recruitment, induction and on-going support of a team along with the requirement to discipline and (where necessary) dismiss staff. In addition to people management, I had direct responsibility for budgeting, forecasting and ultimate control of finances.
Having spent over twenty years working with large organisations, I have a clear understanding of regulatory requirements.
I am now the very proud mother of three children (2 of which are at Valley View). I have a keen interest in special educational needs, particularly for those children on the Autistic Spectrum.
---
Mrs A Roome - Co-opted Governor
Appointed - 4th March 2015
Mrs A Roome
I qualified and worked as a training officer for many years – transferable skills include good communication, organisation, record keeping, data collection, analysis & evaluation. Aside customer service, data protection and resources management.
I ran my own business as a baby signing teacher which added financial reporting, health & safety and legal obligations.
I am mother of two children, one is currently attending this school, so am aware of parental concerns, needs and pride.
I have been a governor at this school for many years, attending all meetings of the governing body and of the resources sub-committee. As Health & Safety governor I have carried out inspections of the school. I have also been on the interview panel for many new appointments for various roles including teachers, teaching assistants and deputy head teacher.
---
Mrs L Dawson - Co-opted Governor
Appointed - 4th March 2015
Image to follow
As a former police detective working in child abuse, vice and child protection I have extensive knowledge and experience of dealing with children and perpetrators of crime against children.
I have been a day nursery and childcare provider for children from birth to 13 years, for the past 19 years.
I have extensive knowledge of personnel and HR issues, finance and business management. Have some knowledge of marketing and as a company we are going through a re-brand process which is increasing my knowledge and understanding particularly of 'new' types of marketing such as social media.
I have experience of bidding processes and applications for funding.
I have good communication and interpersonal skills. Not afraid to deal with conflict and happy to challenge.
I have three sons myself who are now grown up and doing well, so have experience of their education and my expectations are that the children at Valley View will have the same quality of education that my sons had.
Mrs Dawson is the named Governor for SEN
---
Mrs B Champion - Co-opted Governor
Appointed - 4th March 2015
Mrs B Champion
A former manager for an international hotel company, I have since worked mainly in teaching, education management and training for over 25 years. In my management roles, I was responsible for the development of new initiatives, staff recruitment and training and communicating with the wider public.
I am a specialist English language and linguistics tutor with a great deal of experience in developing the communication and personal skills of both school children and adults seeking to advance their careers.
Recently, I have focused on delivering advanced communication courses to groups of senior civil servants, senior managers and teachers working in both the public and private sectors. I enable people to develop their ability to write accurate and concise English and to learn effective listening and verbal communication skills. Leeds is a culturally diverse city and I have taught many pupils whose first, or even second language, is not English.
I also work with a former government minister in a range of community and voluntary projects, especially for our local West Leeds Credit Union.
'Valley View' is an exciting, progressive and very well run school; I am very lucky to be involved as a governor in the development of such a thriving and positive community.
---
Mr J Mold - Co-opted Governor
Appointed - 1st September 2015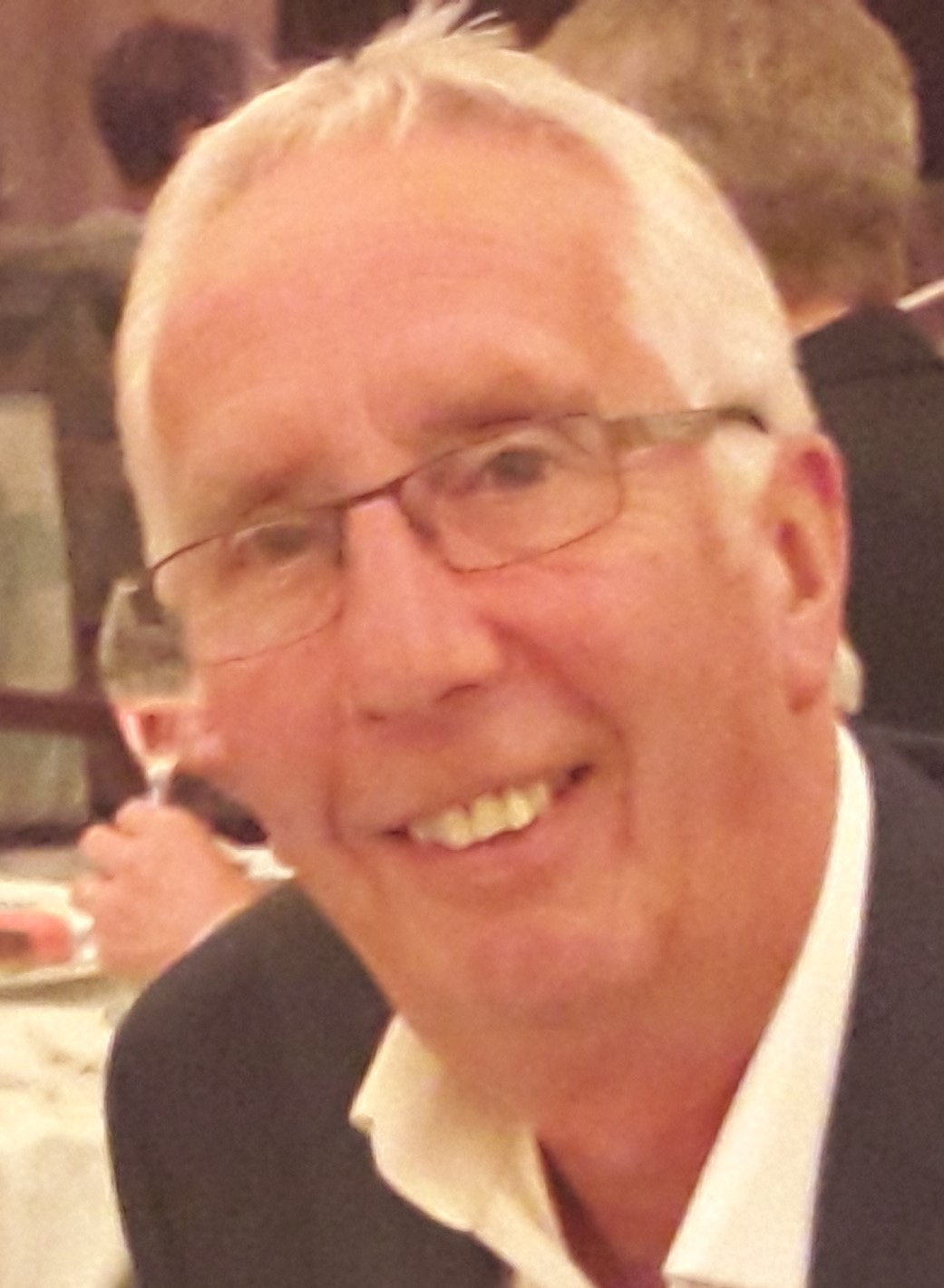 Mr J Mold
I am an experienced professional with a wide range of skills and experience of service delivery and performance management throughout the wider business community and within a variety of global contact centers in support of customer services.
I have excellent communication skills combined with ICT skills that include advanced Microsoft Excel, Access, Word, PowerPoint, Lotus Notes and various in-house software packages
I have created, delivered and deployed comprehensive business/operating plans for customer facing/inbound areas whilst providing balanced analysis and performance management support to assist the successful implementation of these plans and new initiatives.
The ability to understand and convert complex and diverse sales plans into robust and usable long to midterm forecasts on which complicated and binding working patterns were structured and implemented and communicate these plans in understandable formats to business leaders.
Education and Personal Development
Member of the Institute of Supervisory Managers [MISM]
Member if the Institute of Professional Development [IPD]
Advanced Excel, SAS and Microsoft Applications including Access DB, Power Point and Word
---
Dr C Ford - Co-opted Governor
Appointed - 4th March 2015
Dr C Ford
Dr Ford is the named Governor for Pupil Premium.
Other content to follow.