Limley Class
Monday 21st January 2019
Last week we went to Lineham Farm! The children were absolutely amazing and we all had so much fun. We all took part in a number of activities from cycling and climbing to guiding each other around a night line and low ropes.
Thursday 20th December
Over the last few weeks we have been designing and making our own light up Christmas decorations. Do you like them?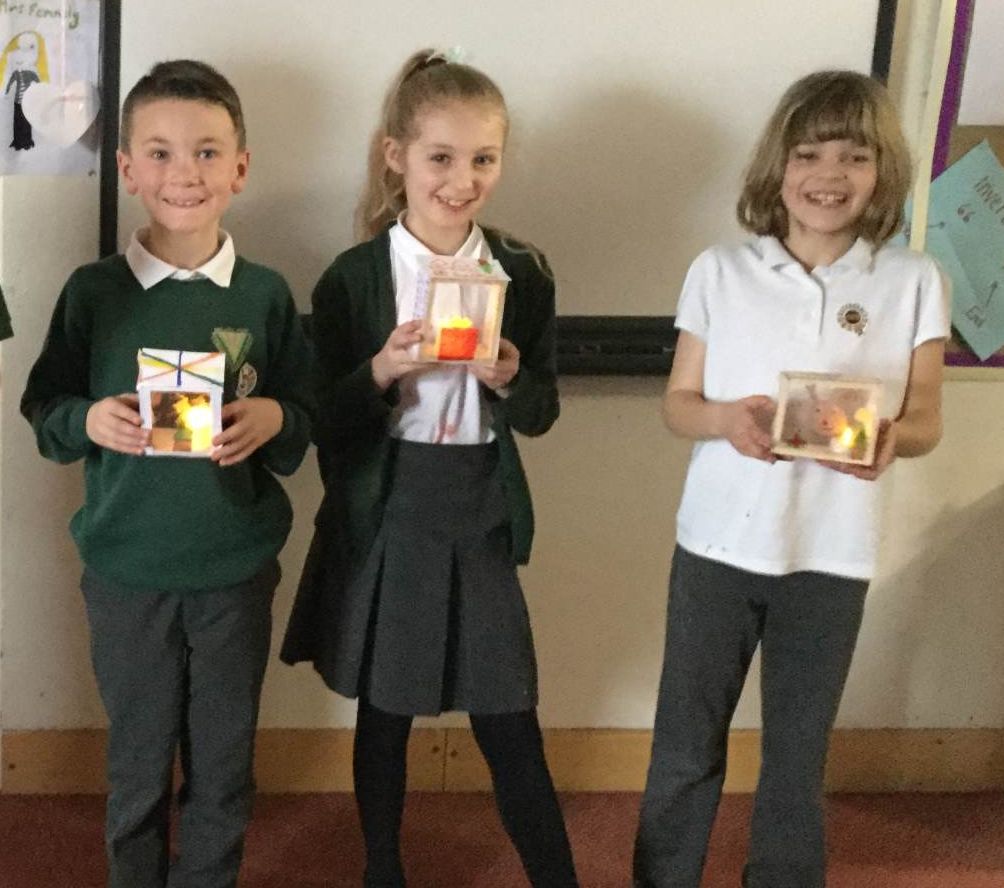 Thursday 11th October
Limley Class have enjoyed learning about celebrations in R.E. They have been learning about the story of Rama and Sita and the celebration of Diwali. This week the children used their crafting skills to make some diva lamp wreaths.
Thursday 4th October
This week in maths we have been learning about the value of 4 digit numbers. We showed our understanding in lots of different ways and we used equipment to prove our answers were correct. We were then able to add 10, 100, 1000 to any given number.
Thursday 27th September
Limley Class have settled in really well to Year 4 and are already working hard. In English we are reading the story 'The Iron Man' by Ted Hughes and we will be using this text to write our own version, focusing on writing in the style of Ted Hughes. Our topic this half term is 'The Romans'. We are all very excited about this.